OUR BOUTIQUES
EXPERIENCE THE EXCEPTIONAL AT CORTINA WATCH
Cortina Watch invites you to our Rolex boutiques at Raffles City and Paragon Shopping Centre, two of Singapore's most iconic shopping destinations. Discover our wide selection of Rolex Classic and Professional models, get acquainted with the brand's world-renowned technical innovations and craftsmanship, and speak with our experienced Sales Advisors in our plush and elegant boutiques. Come experience the true pinnacle of luxury watchmaking today.
WORLD OF ROLEX
Every Rolex tells a story. Your story.
A Rolex watch represents your values, successes and achievements. It encapsulates emotions and memories that transcend time and space. It brims with personal pride and meaning.
There is nothing like experiencing a Rolex watch that feels perfect for you. The weight of the material, the suppleness of the bracelet, the perfection of its shape and profile, the magnificence of its performance and functionality. There is nothing like a Rolex watch that speaks to you, and you alone.
OFFICIAL ROLEX RETAILER
Founded in 1972, Cortina Watch is South-East Asia's foremost luxury watch retailer. Since 2002, we have been a part of the worldwide network of Official Rolex Retailers allowed to sell and maintain Rolex watches.
At Cortina Watch, we are proud to offer our clients a wide range of genuine Rolex Classic and Professional models in our luxurious Rolex boutiques. Our attentive Sales Advisors are always on hand to share our passion and insights on Rolex, and will be most happy to assist you in finding a Rolex watch to last you a lifetime.
ROLEX AT PARAGON SHOPPING CENTRE
Refurbished and reopened in 2021, the Rolex boutique at Paragon Shopping Centre welcomes you into the exclusive realm of fine watchmaking.
Decked out in elegant colours and furnishings that are synonymous with the Rolex aesthetic, the expansive boutique welcomes our customers into its three specially designed areas furbished with beautifully crafted displays - including a new private VIP room - so that you are able to peruse the watches in utmost comfort and privacy.
Make an appointment with us to discover the Rolex of your dreams today. We look forward to sharing our passion and knowledge of Rolex with you.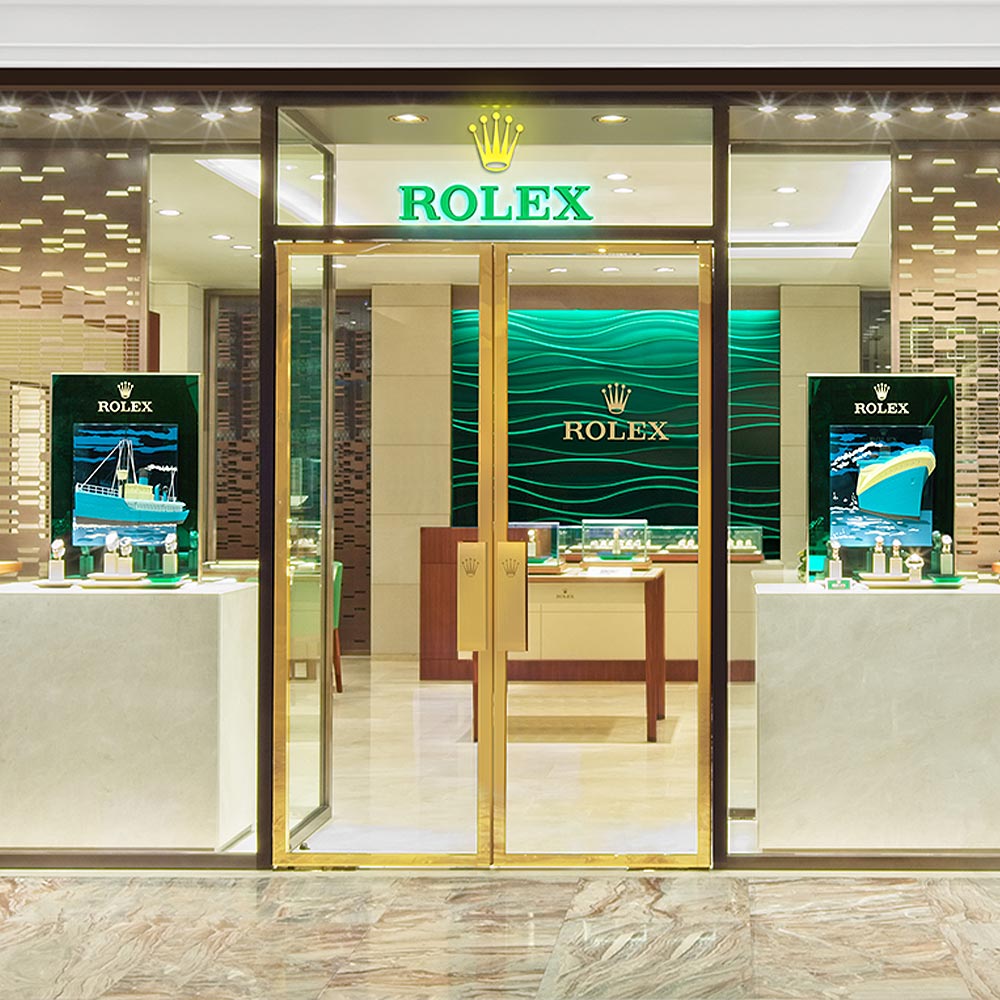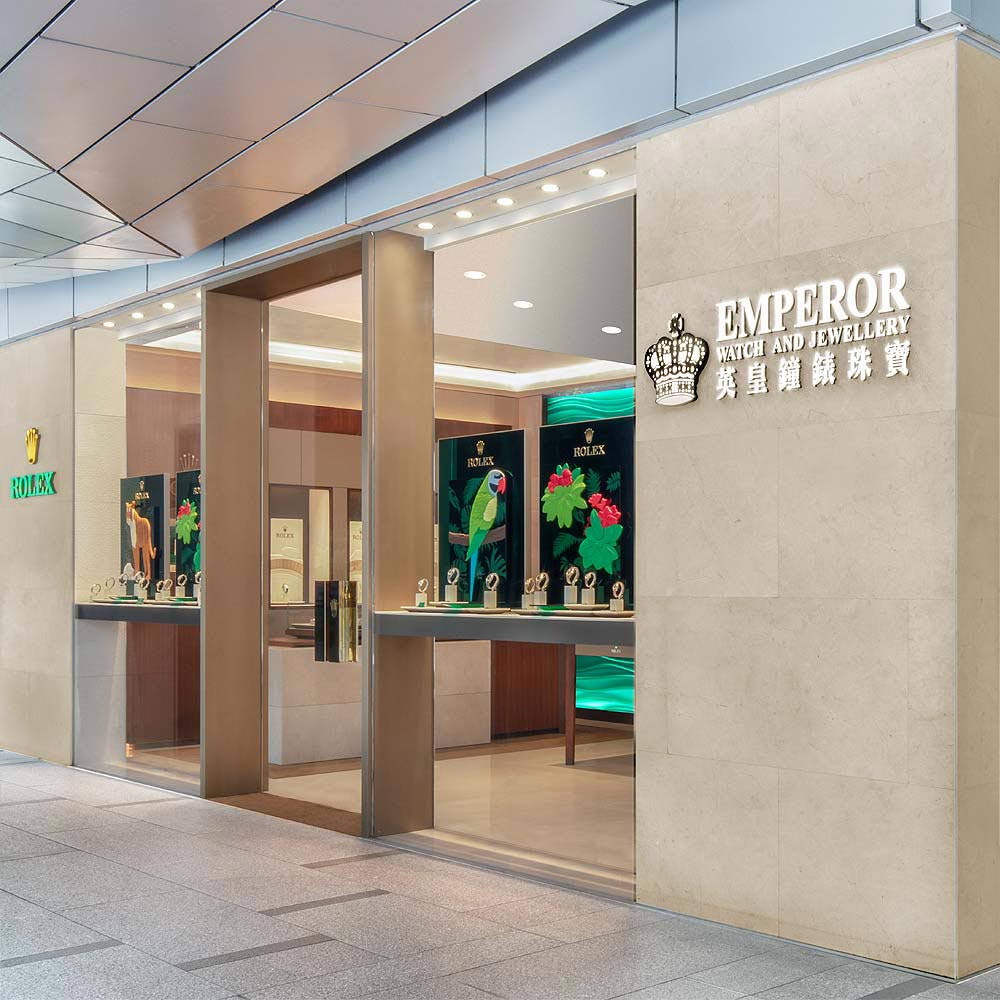 ROLEX AT RAFFLES CITY
Located in one of Singapore's most iconic shopping complexes, the Rolex boutique at Raffles City Shopping Centre marked Rolex's first presence with Cortina Watch in Singapore when it opened in 2006.
Refurbished in 2018, the lavish and intimate boutique at the ground floor of the shopping centre is an unmissable destination for watch enthusiasts. With an impressive frontage that showcases the boutique's opulent décor and horological delights within, the world-famous Rolex experience awaits our guests. Come get up close with your favourite Rolex watches and have a chat with our friendly Sales Advisors today.
EXCEPTIONAL TIMEPIECES
Every single Rolex watch is crafted to perfection. Worn by the most illustrious men and women throughout history, and tested in the most extreme of conditions from the depths of the deepest oceans to the summits of the highest mountains, a Rolex watch represents the pinnacle of luxury watchmaking. Come discover our assortment of Classic and Professional models, and find the Rolex watch of your dreams today.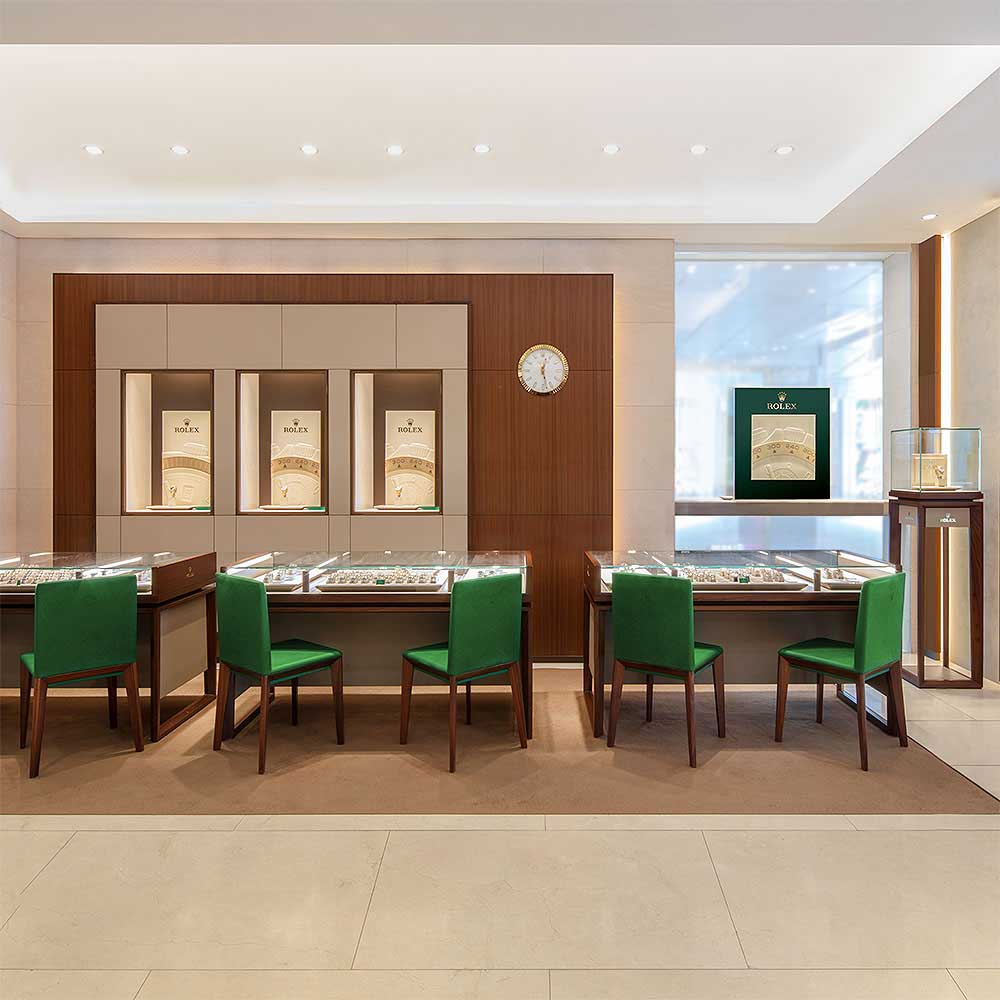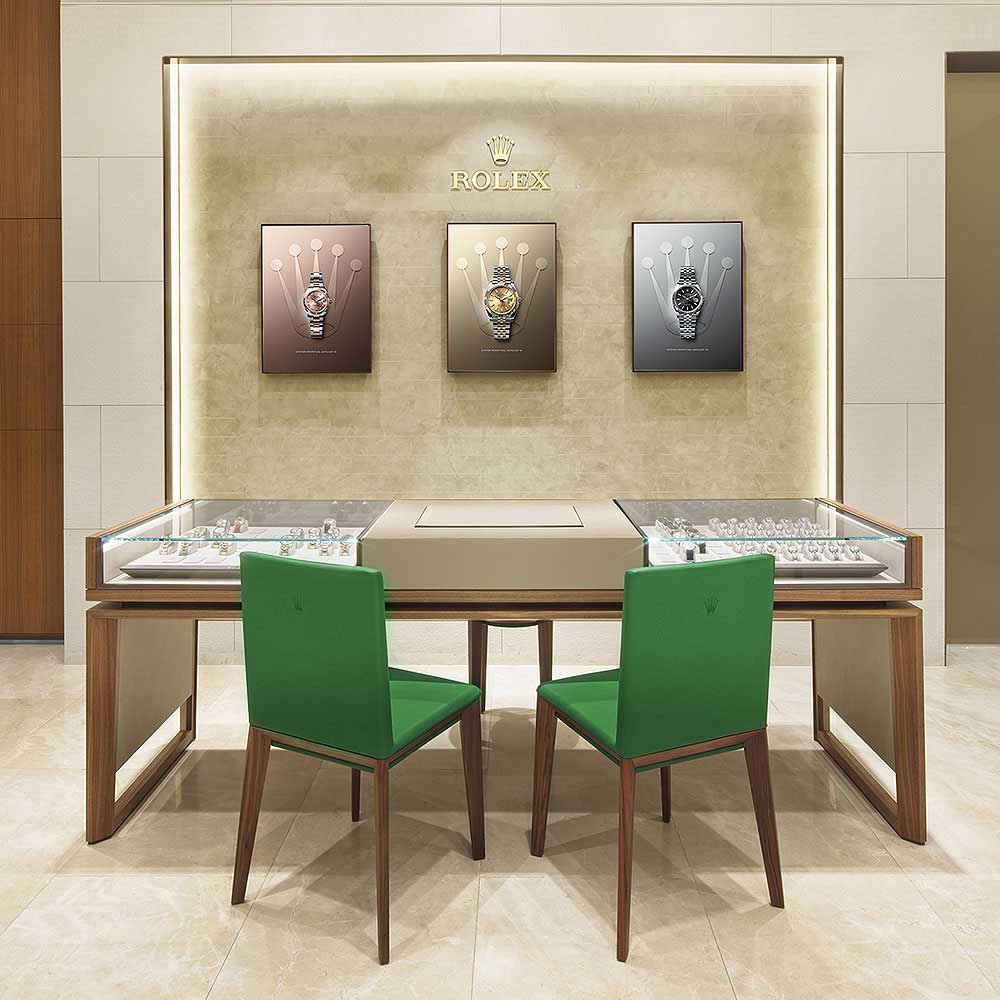 UNPARALLELED SERVICE
Treat yourself to the ultimate Rolex experience. Our passionate and expert Sales Advisors are always at your service, ready to answer any query and offer genuine advice about your preferred Rolex watch and price, as well as share our insights about Rolex's ground-breaking technical innovations, construction and craftsmanship. Whether you are shopping at our Rolex boutiques or making an enquiry online, we ensure that all your queries and desires are tended to promptly and efficiently.
EXPERIENCE A ROLEX TODAY
Every customer's Rolex journey is unique. At Cortina Watch, we are committed to serving you every step of the way, from discovery to ownership, with attentive and intuitive service honed from over 30 years of experience as the region's leading luxury watch retailer.
Explore Rolex's vast catalogue and latest models up close, and find out more about the watches' inspired legacies, extraordinary craftsmanship and exceptional movements. Embark on the journey of true horological appreciation and experience the incomparable feeling of a Rolex watch on your wrist with us today.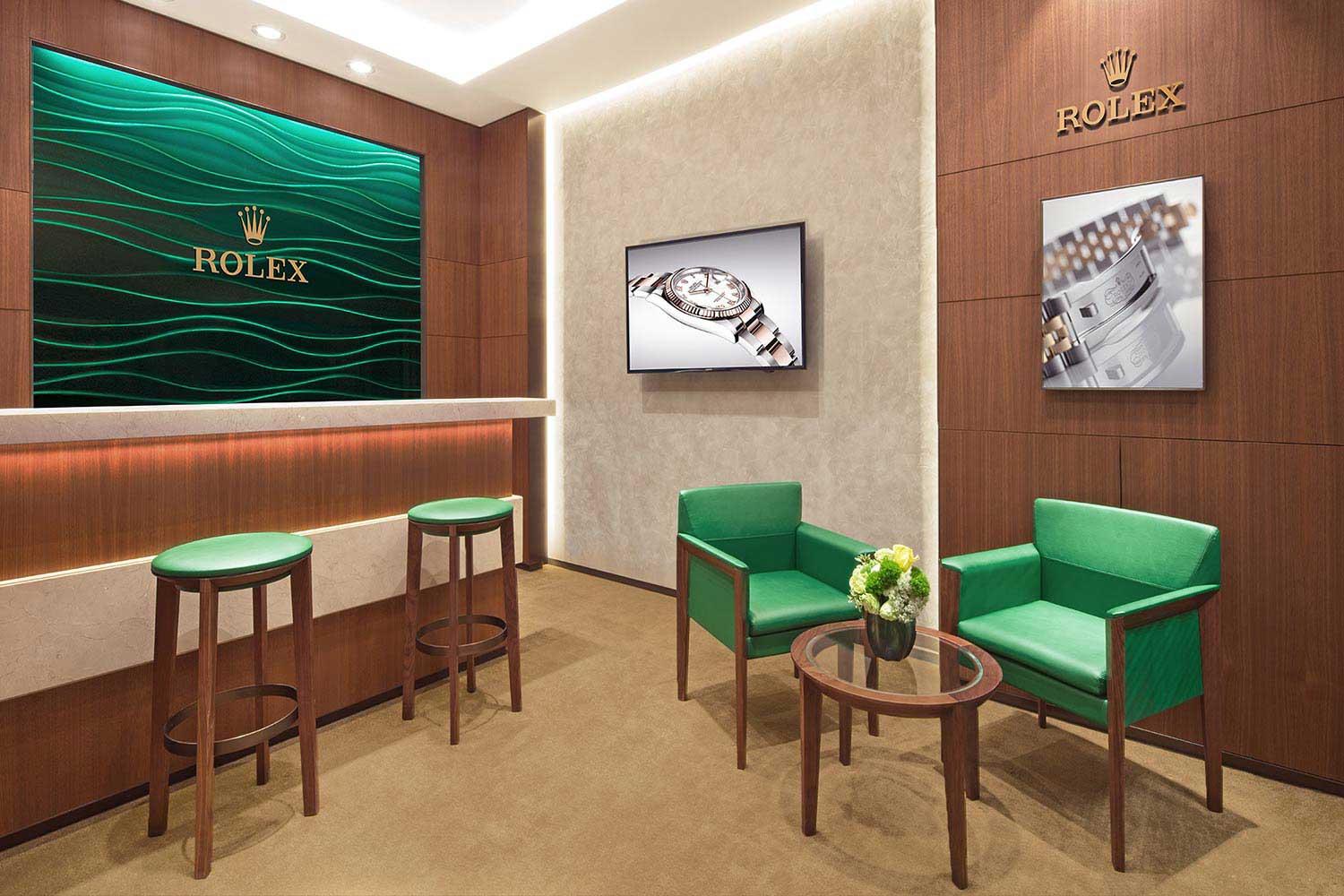 Scan QR code to connect with us on WeChat
CortinaWatchOfficial